Born in regional New South Wales and now residing in Sydney, Christina Leonard is one of Australia's leading classical Saxophonists. Christina is committed to the presentation and advancement of classical Saxophone in the contemporary environment. This commitment is evident in her extensive involvement in the arrangement, commissioning and concert promotion of the Saxophone in new and challenging contexts.
Christina has premiered solo and ensemble works by many leading Australian composers including Gerard Brophy, Elena Kats-Chernin, Mary Finsterer, Tim Dargaville and Paul Stanhope. Christina enjoys working collaboratively with composers to fully explore the opportunities that the Saxophone affords. Christina's commissioning work has been supported by several Australia Council grants.
Christina has also presented Australian premieres of the works of important international composers including Elena Firsova, Franco Donatoni, Salvatore Sciarrino, Gavin Bryars, Perry Goldstein, Rolf Gehlhaar and Jacob TV.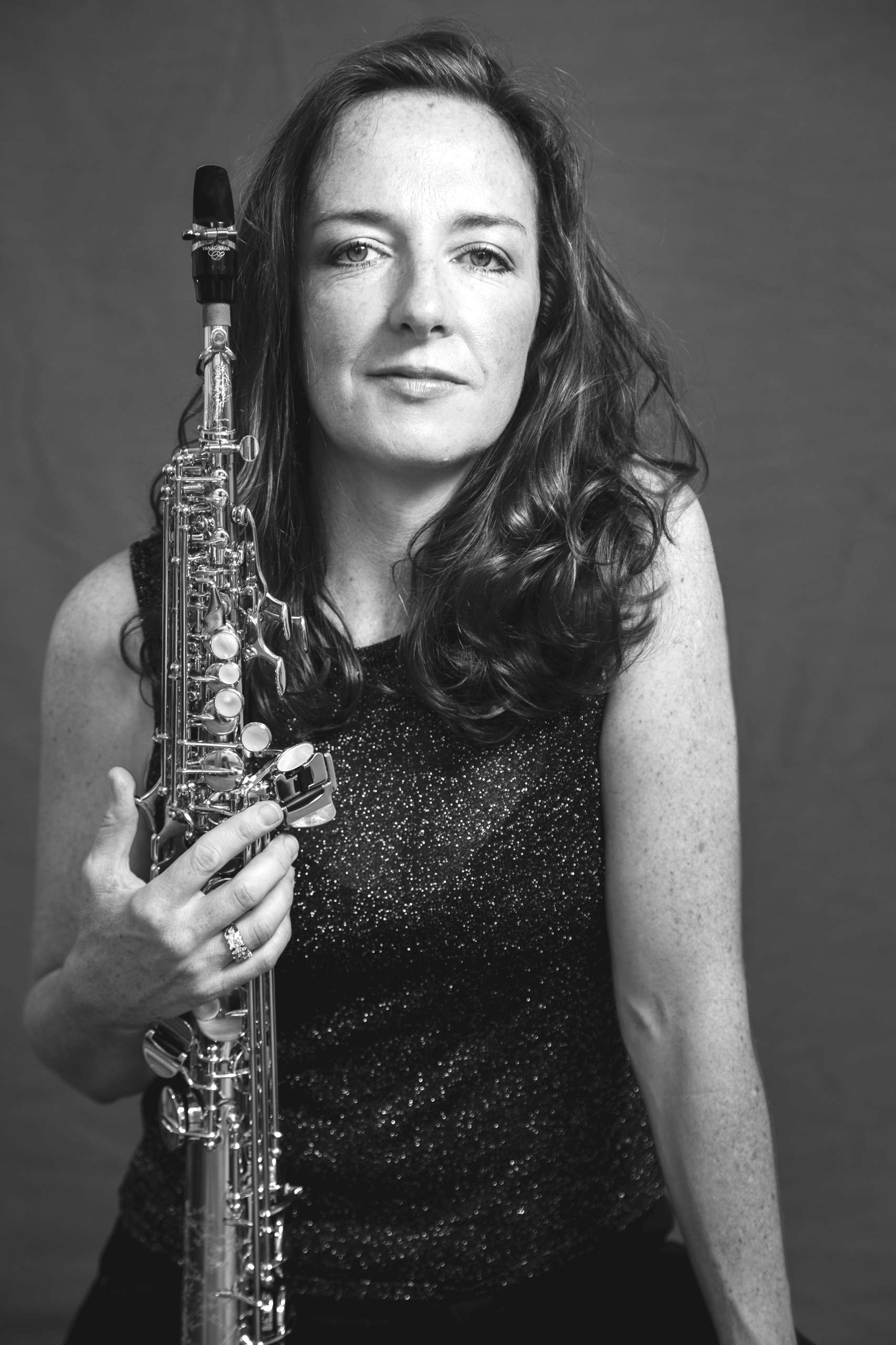 Christina is a Saxophonist with both the Sydney Symphony Orchestra and the Australian Opera Ballet Orchestra. She has held these key positions for many years and has performed orchestrally in Sydney, Melbourne, Brisbane, Adelaide and Hobart. The AOBO commission 'Edge of Night' by Brophy featured Christina as soloist. She has toured internationally with the Sydney Symphony Orchestra and has performed with the Malaysian Philharmonic Orchestra. Christina has also performed as a soloist with the Tasmanian Symphony Orchestra. For the past 5 years Christina has featured in the Australian Brandenburg Orchestra's Noel Noel concert series. Christina was invited to perform in the Elena Kats-Chernin commission to celebrate the ABO's 25th Anniversary and will perform her own transcription of the CPE Bach Wq 166 Concerto with the ABO in May 2015 Christina has performed on tour with the Australian Chamber Orchestra, and has also toured as a soloist with The Song Company, Australia's leading vocal ensemble.
Christina is the Soprano Saxophonist with Continuum Sax, Australia's foremost classical Saxophone Quartet She is also Soprano Saxophonist and co-artistic director of 'Compass' the world music Saxophone Quartet.
Christina has made many recordings and live broadcasts for both ABC Classic FM and 2MBS FM. Christina is the Tenor Saxophonist on the ABC Classics recording of Prokofiev's Romeo and Juliet with the Sydney Symphony Orchestra conducted by Vladimir Ashkenazy. Christina appeared as a soloist on 'A Brandenburg Christmas' recorded live in 2010 and released by ABC Classics to critical acclaim. Christina also appears on the Australian Brandenburg Orchestra's latest CD recently released by ABC Classics.
Move Records released 'The rose and the willow' in 2013, a CD of music by Piazzolla, Ginastera and Guastavino. Christina arranged and recorded this album with jazz pianist Matt McMahon. With Compass, Christina released Abrazo Tango' a CD of original tango music on the Tall Poppies label and a second album, 'Ode to and Autorickshaw' with Tabla player Bobby Singh and Sitarist Sarangan Sriranganathan on Ear shift Records. Christina has recorded a CD of Piano and Saxophone music with Tamara-Anna Cislowska and will record a CD of newly commissioned works for Saxophone, Harp and String Quartet with Marshall McGuire later in the year.
Christina was artistic director of the inaugural Campbelltown Arts Centre 'Composer in Residence' series which champions Australian composition and contemporary music. Christina is the co-artistic director of the Australian World Orchestra's Chamber Music Festival in the Southern Highlands.
She has performed in the prestigious international new music forum ISCM; at the International Saxophone Congress in St Andrews, Scotland and the Australasian Clarinet and Saxophone Conferences in Sydney, Melbourne and Brisbane.
Christina was awarded a Queens Trust Scholarship to complete a postgraduate degree in Advanced Instrumental Studies at the Guildhall School of Music and Drama in London. On her return to Sydney, Christina completed her Masters of Music (Performance) at the Sydney Conservatorium of Music. Christina has been lecturing Saxophone, examining and facilitating workshops and classes at the Sydney Conservatorium of Music since 1997. Christina is highly respected and sought after as a teacher and mentor. Her students have received international scholarships and awards and are successful in their own careers.
Christina has an on-going study of Baroque music practice and has transcribed and arranged many pieces for Saxophone. She recorded a CD of Baroque repertoire with Marshall McGuire (Harp) and Danny Yeadon ('cello) and has a series of publications of Baroque transcriptions, many of which are included on the current AMEB and ABRSM Syllabi under the clpublications brand.
Christina is the first Australian invited to be an International Artist for Yanagisawa Japan, and continues to champion opportunities for classical Saxophone commissions and performances.